The news is constantly buzzing with news about the tragedies related to bullying. It has become an epidemic in our children's schools. But what can you do?
First, we must understand what bullying is. We all get picked on or teased at times from a sibling or friend. This is in a jokingly manner. This is not bullying. There comes a point when this crosses a line. Bullying is intentional. It is meant to be mean and hurtful. Bullying is aggressive and unwanted behavior that is often repetitive and torturous for the person being bullied. It can be physical or verbal threats. It is spreading rumors. It is insulting. I can even include excluding someone from a group. It is serious and very harmful. In today's world, much of bullying is not even happening with the child near. Electronic devices and social media are often used to say hurtful things and taunt another child. Bullying can cause physical harm, but it usually inflicts severe emotional pain for the person being bullied.
How do I know if my child is being bullied?
Obviously, any physical injuries are worth a full investigation. It is the emotional damage that you have to be more cautious of. Watch for signs that your child is unhappy or uncomfortable, especially going to school. Perhaps your child doesn't want to ride the bus any more or even go to school. You may see a change in mood or eating and sleeping patterns. You child may act anxious or start to be more withdrawn. If you have more concerns consider a low cost psychiatrist in Chicago.
Having conversations and asking your child about bullying is a good way to keep communication open. If you child is reluctant to talk about it, try to find ways to relate. If you see an example of bullying, maybe in the news or in your life, use that as a starting point. Ask if something like this has ever happened to them or if they ever see others being bullied. Try to help make it more comfortable to talk about and let them know that if they see it happening it is ok to talk to another adult to help the person. If you need further help recognizing signs, a Chicago counselor at Dr. Parisi and Associates can help.
How do I help my child if I think she is being bullied?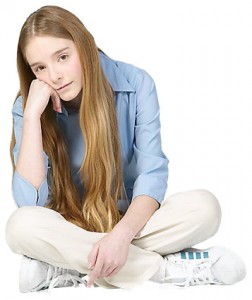 Bullying is not something that should be "toughed out." It needs to be address. You have to be willing to listen and believe. If you child tells you she is being bullied, take it seriously. Listen to her talk about what is going on and make she sure knows you are a safe place.  Do not pass any judgment and make sure you validate your child's feelings. Thank her for opening up and let her know you are proud of her for taking this step.
Some children feel like it is their fault they are being bullied. They need to know that no one deserves to be disrespected or mistreated. Explain that although bulling is very wrong, it is common and that many people experience it at some time. Perhaps you can share a time when you experienced bullying with your child. Praise your child for doing what is right by letting you know. It is vital that the child know that is the bully who is doing something wrong, not them.
Also, make sure you take action. Let you child know that this is something that must be addressed and taken care of. If the bullying is happening at school, you will need to discuss a plan with them. Schools and community organizations have a policies and rules to help stop and prevent bullying. Many times children like to be involved and what the plan of action is. An affordable Chicago counselor or the school counselor can be great help.
To help your child in the moment, tell them to avoid the bully and hang out with a friend. Bullies thrive on making other students mad and react. Let your child know that it is hard, but try not to react or show the bully that whatever they are doing bothers them. Walk away and ignore the bully, but then go tell an adult when the bully is no longer near.
Make sure you child doesn't feel alone and that there are many people supporting her. Be encouraging and supportive. Help your child find friends and positive influences. Often, children lose a little confidence when being bullied. Help build them back up and make them know it is not their fault.
If you need more help in the Chicago and surrounding areas including Des Plaines, Arlington Heights, Schaumburg, Barrington, Hinsdale, Skokie, Lincolnwood, Park Ridge, and Wilmette, Dr. Parisi is an affordable psychologist or psychiatrist who specializes in Biofeedback Training for Stress / Anxiety Reduction.