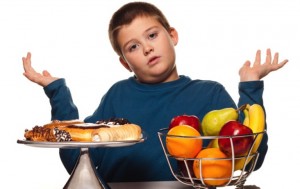 Obesity is defined as a condition marked by excess accumulation of body fat, according to the American Psychological Association (1) and it affects a great portion of our population. In fact, as stated by the Centers for Disease Control and Prevention (CDC), more than one-third or 78.6 million U.S. adults are obese.
While you may not be at a healthy weight, there are steps you can take not just to lose weight but to better cope with obesity. If you're overweight and tired of being down on yourself all the time, this article is for you. Here's how to cope with obesity.
Make better food choices. Though this may be an obvious tip, it's an important one. Part of coping with obesity means taking the necessary steps to overcoming it. Learn about healthy foods vs non-healthy foods and make an effort to choose healthy and nutritious foods. Avoid foods which are high in saturated fats and cholesterol and opt for foods high in protein and low in sugars.
Connect. According to a 2015 study on social relationships and obesity people who are socially-connected are at a decreased risk of becoming obese. (3) Connect with people in your community, especially with those who share the same goals as you. Together you can encourage, support, and connect with each other.
Use positive criticism. Being obese does not give you free reign to come down hard on yourself about every little thing you need to change but like with any other condition, it does allow the opportunity for positive criticism. Positive criticism will act as a way to correct yourself in a positive way while building your self-confidence.
Create small goals. Setting small goals for yourself is a great way to cope with obesity. As you work to achieve each little goal you not only get closer to a larger goal but you also make room for regular celebrations of your achievements. Set goals not only for weight loss but also emotions and physical activity.
You are so much more than a number on the scale, finding joy no matter where you are in life both emotionally and physically is key. Coping with obesity requires a balance of embracing who you are while working to better yourself. Remember to make better food choices, connect, use positive criticism, and create small goals for yourself. By doing so you can actively work toward a better, more-healthy you while learning to love the person you are today.
Mark D. Parisi, Psy.D. & Associates, P.C. provides counseling, psychological testing, and psychotropic medication management in Mount Prospect and Chicago – serving surrounding Cook, Lake, DuPage, and Will Counties. They accept most insurance and offer extremely affordable sliding scale rates. Call (847) 909-9858 for a free, no-obligation telephone consultation.
###
Sources:
 Obesity, Definition of obesity, 2015, http://www.apa.org/topics/obesity/index.aspx
Adult Obesity Facts, Number of obese American adults, 2015, http://www.cdc.gov/obesity/data/adult.html
Social Relationships and Obesity, Study findings 'Connect', 2015, http://www.ncbi.nlm.nih.gov/pubmed/26213644