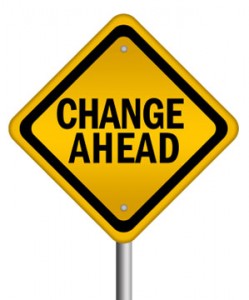 Unhealthy behavior can include bad habits such as smoking, drinking, poor diet choices, and lack of physical activity. These behaviors can cause greater health risks, especially in middle-aged people. Statistics show that over 20% of people smoke or drink (or both), over 40% of people are physically inactive, and over 30% of people are obese, according to the Centers for Disease Control (1).
However, these people are not the only ones affected by the poor behavior – approximately 25% of health care costs is spent on treating the effects of this voluntary unhealthy behavior (2). So what can be done about this increasing problem? If you or someone you know is making poor choices, a change needs to take place.
1. Determine the cause. There are many things that can cause a person to make poor choices.  These causes can vary for people of different ages, genders, and races.  In young people, habits such as smoking or drinking can be a result of peer pressure; poor diet and exercise choices can come from a lack of education regarding these issues.
In adults, however, the most common cause for unhealthy behavior is stress (3).  Turning to comfort food can cause obesity and inactivity while having a drink to relax after work can easily cause a drinking problem.  Recognizing the cause of your unhealthy behavior is the first step to changing it.
2. Make a plan. Once you have determined why you make the poor choices, you need to determine that you want to make a change.  It must come from you, not others, and you must put a plan of action in place to achieve it.  There are some people who know they have a problem but don't do anything about it; there are others who know they need to change but continually put it off (4).  In order to accomplish a lifestyle change, a firm decision and commitment must be made.  One way to reach your goals is to find motivation.  Whether it is your health or that of someone that you love, find a reason for the change.
3. Seek support from others. There are support groups created to help people cope with dependency, disease, and social issues (5).  These support groups allow you to share with and learn from others in a face-to-face setting.  When making a change, it is very easy to relapse into your old habits.
A support group will provide the accountability you need to stay on track.  If you are unable to find a good support group, you can start one in your area.  This may provide you with even more motivation since others will be relying on you to lead by example.
Changing is hard – there is no doubt about that. However, it is possible. It simply takes determination and a conscious effort on a daily basis to make better choices in your life. Changing your unhealthy habits will be beneficial to you as well as your family and friends, and in the end your only regret will be not doing it sooner.
Mark D. Parisi, Psy.D. & Associates, P.C. provides counseling, psychological testing, and psychotropic medication management in Mount Prospect and Chicago – serving surrounding Cook, Lake, DuPage, and Will Counties. They accept most insurance and offer extremely affordable sliding scale rates. Call (847) 909-9858 for a free, no-obligation telephone consultation.
###
Sources:
Prevalence of Selected Unhealthy Behavior Characteristics, Statistics of unhealthy behavior, 2007, http://www.cdc.gov/mmwr/preview/mmwrhtml/mm5916a7.htm
Voluntary Health Risks: Who Should Pay? Cost of unhealthy behavior, 2015, http://www.scu.edu/ethics/publications/iie/v6n1/voluntary.html
Americans Engage in Unhealthy Behavior to Manage Stress, Causes of unhealthy behavior, 2015, http://www.apa.org/news/press/releases/2006/01/stress-management.aspx
Why It's Hard to Change Unhealthy Behavior, How to change, 2009, http://www.health.harvard.edu/staying-healthy/why-its-hard-to-change-unhealthy-behavior
Receiving Social Support Online, Importance of support groups, 2001, http://her.oxfordjournals.org/content/16/6/693.full