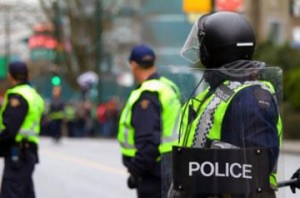 While the general public as a whole struggles with a variety of life stressors, law enforcement personnel often have more extreme stressors to combat. While local citizens might worry about their career, family, and finances on a regular basis, people who choose a career in law enforcement take on additional stressors. According to a 2014 study on police personnel and stress resilience training, these additional stressors may include psychological stressors connected with the mission, extended duty cycles, and exposure to horrific scenes of death and injury. (1)
If you are a police officer, military personnel, or another form of law enforcement with an overabundance of stress, this article is for you. To help you battle not only criminals, but also stress- Here are a few tips for helping combat stress.
Recognize. As with most things you must work to overcome, recognizing the problem is the first step. Take the time to assess your personal stress levels regularly. By keeping a close watch you can begin to sense trigger stressors before they build and get out of hand.
Lead a healthy lifestyle. Though the hours of those who have careers in law enforcement can be demanding, it's important to prioritize good health in your life. Do your best to maintain a regular sleeping schedule, eat healthy foods, and stay active.
Take time away. Don't be afraid to take a step away from the field whenever you need it. Small vacations away or extra time spent at home relaxing with loved ones can be just what the doctor ordered to help eliminate on-the-job stress.
Prioritize. Law enforcement personnel have a rather important job, but never more important than your family or loved ones. Be sure to prioritize and bring things into perspective regularly to help ward off unneeded stress.
Invest in a hobby. When you're off the clock, choose to invest in a hobby. Weather its model cars, an instrument, or even sports by learning something new or engaging in an activity you enjoy you can naturally melt away stress and reenergize your body for another day on the job.
Seek help. If you find yourself carrying a heavy weight of stress on your shoulders wherever you go, take the step toward seeking professional help. Confiding in a professional can help you receive the necessary help required to tackle your stress.
While everyone struggles with stress at one point in their life or another, people in law enforcement often have additional stressors. Combat unwanted stress on the job by learning to recognize stress in your life, leading a healthy lifestyle, taking time away, prioritizing, investing in a hobby, and of course- seeking help when you need it most. By doing so you can not only battle criminals but also stress.
Mark D. Parisi, Psy.D. & Associates, P.C. provides counseling, psychological testing, and psychotropic medication management in Mount Prospect and Chicago – serving surrounding Cook, Lake, DuPage, and Will Counties. They accept most insurance and offer extremely affordable sliding scale rates. Call (847) 909-9858 for a free, no-obligation telephone consultation
###
Sources:
Police Department Personnel Stress Resilience Training: An Institutional Case Study, Potential law enforcement stressors, 2014, http://www.ncbi.nlm.nih.gov/pubmed/24808985