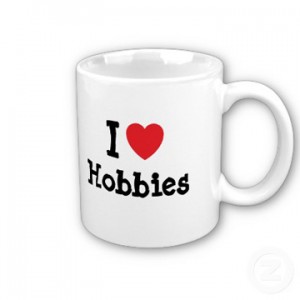 It is easy for people to get wrapped up in various treatments, therapies, and medications when it comes to controlling mental illness but did you know simply engaging in hobbies you already love can help too?
According to a 2009 study testing the potential of managing anxiety in eating disorders with knitting found that, "patients reported a subjective reduction in anxious preoccupation when knitting, more specifically- 74 percent reported it had a calming and therapeutic effect." (1) Engaging in a hobby you already love may be just the treatment you have been looking for. Some people find that listening to music, volunteer work, keeping a daily journal of events and how they feel, laughter, playing with pets, shopping, or other forms of common hobbies helped them to relax. (2)
From singing to cooking and just about every hobby in-between, taking time to relax with an activity you enjoy can help you reap a multitude of benefits when it comes to mental health. Here's a few that you can look forward to.
Reduces stress. Transitioning the focus from the chaos of life to a fun, easy, and enjoyable task can instantly help reduce stress levels. Harness this benefit by opting for more relaxing hobbies. These may include knitting, painting, photographing, journaling, or even bird watching. Whichever hobby you choose, be sure it makes you feel more relaxed.
Improves mood. Taking a break to do something you already love beats an extra hour spent at the office anyway. Investing in hobbies can feel similar to taking a break and enjoying yourself and obviously breaks and joy often produce an improved mood. A hobby should always be something you desire doing.
Encourages socialization. Though not all, but some hobbies can help encourage socialization where you would otherwise spend time alone. And numerous studies have found a connection between relationships and happiness. Consider participating in group hobbies like team sports, clubs, or other activities that draw a crowd.
Improves memory. Did you know studies have shown that people who regularly challenge themselves through puzzles, games, and reading can not only improve their memory now, but also help themselves avoid memory loss later in life? If you enjoy challenging your mind with puzzles you can expect to reap this benefit.
Wards off depression. If your hobby of choice is an activity you find happiness in, it can easily help ward off feelings of depression and sadness. If you find yourself not loving a hobby, stop doing it and find something new that you do love. Hobbies are meant to be fun, and in order to benefit from them you must enjoy doing them.
While people may be consumed with treatments, therapies, and medications- sometimes all you need to lift up your spirits and improve your overall mental health is a little time spent doing a favorite hobby. Invest in yourself by taking the time to participate in things that you love. By doing so you can begin to reap the many mental health benefits that can accompany hobbies.
Mark D. Parisi, Psy.D. & Associates, P.C. provides counseling, psychological testing, and psychotropic medication management in Mount Prospect and Chicago – serving surrounding Cook, Lake, DuPage, and Will Counties. They accept most insurance and offer extremely affordable sliding scale rates. Call (847) 909-9858 for a free, no-obligation telephone consultation
###
Sources:
Managing Anxiety in Eating Disorders with Knitting, Results quote, 2009, http://www.ncbi.nlm.nih.gov/pubmed/?term=knitting+anxiety
Management, Information about hobbies, 2015, http://www.stress.org/military/combat-stress/management/