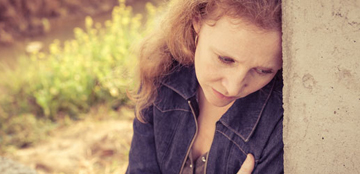 When it comes to the court room we are quite familiar with law suits over physical injuries like broken bones and bruises but are you aware of the many law suites occurring over mental pain as well? Law suits are filed every day on behalf of mental pain such as anguish, emotional distress, post-traumatic stress disorder, depression, and so on. But do these victims seeking mental compensation win battles within the court room just as well as those seeking compensation for physical pain do?
In a 2008 Texas case 17-year-old Laura Schubert sought compensation for injuries she suffered during an exorcism. Her injuries included physical- cuts and bruises and also mental- mental anguish, post-traumatic stress disorder, depression, and a suicide attempt. The court ruled in favor of compensation for her physical injuries but not for her mental pain. (1) But why? Is there a double standard? Does physical pain somehow trump mental pain?
Prove it. It certainly is not that mental pain is not comparable to physical pain. We certainly know that feelings of depression, loss, anger, etc. can hurt worse than a scrape or bruise at a times. The challenge is proving your mental pain within a court room. Unlike physical pain you cannot simply submit a photo of a marking on your arm for the jury to examine. Proving mental pain is far more challenging.
Jurors especially are apprehensive to leaning in the favor of mental pain compensation because there is the potential for deceivers to lie and profit from it. Not only do you have to prove it, but you have to make the jury believe your plea.
Make the connection. In order for a ruling to go in the favor of providing compensation for mental pain, the courtroom must first make the connection between physical and mental pain. Many of the uneducated public do not understand that physical health issues like diabetes can cause mental issues such as depression and anxiety, according to the American Psychological Association. (2) These connections are what will award you appropriate compensation.
While there may be a small double standard within the court room when it comes to physical pain vs. mental pain compensation, it's our job to inform the public. By teaching the mass population about the pain experienced mentally after incidents and its connection to physical issues we can pave the way to a fairer courtroom, without the double standard for all.
Mark D. Parisi, Psy.D. & Associates, P.C. provides counseling, psychological testing, and psychotropic medication management in Mount Prospect and Chicago – serving surrounding Cook, Lake, DuPage, and Will Counties. They accept most insurance and offer extremely affordable sliding scale rates. Call (847) 909-9858 for a free, no-obligation telephone consultation.
###
Sources:
Physical vs. Mental Pain: A Legal Double Standard?, Information on 2008 Texas case, 2009, http://www.apa.org/monitor/2009/02/jn.aspx
Physical vs. Mental Pain: A Legal Double Standard?, Physical can cause mental, 2009, http://www.apa.org/monitor/2009/02/jn.aspx