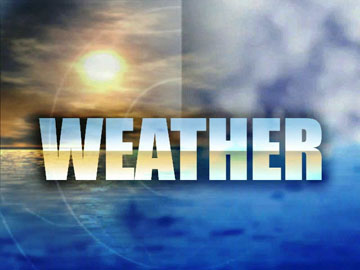 While many of us are fully aware of how weather has the ability to affect our physical health, the majority of people today are completely ignorant of the affects weather can have on our mental health. Rain or shine, hot or cold, tornado or hurricane- weather can have a dominating effect on the way we feel and translate the world around us.
According to a 2014 climate change study, "climate change and related weather events and environmental changes can profoundly impact psychological well-being and mental health." (1) To help you learn just how weather may be impacting you beyond just the physical, here are 3 ways weather may be affecting your mental health.
1. Stress.  If you have been the victim of a natural disaster, you may be more likely to develop post-traumatic stress disorder. But you don't have to be the outcome of a hurricane, tornado, or earthquake to feel the increased stress they can cause on ones' life. Simply living in a region prone to more drastic weather can easily send your stress levels through the roof.
2. Anxiety and depression.  When it comes to mental health, anxiety and depression are key areas to be potentially hit by weather's impact. Results in a 2012 study comparing temperature and humidity vs mental health emergency room visits suggested an increased use of emergency departments for mental and psychosocial problems the higher the temperature. (2) Many of these visits were due to anxiety, depression, anxiousness, and even stress.While warmer temperatures and pleasant weather can reap positive effects like higher mood and improved memory at first, over a short period of time these positive effects evolve into more of the negative effects discussed above. Likewise, many love the first hot summer day. They enjoy soaking up the sun by spending time outdoors in the heatwave. But if that heatwave continues over an entire week, most people would begin yearning for relief.
3. Addictions and suicide. Unfortunately, weather can affect people on an even higher scale, aiding in addictions and suicides among the population. According to a study conducted on the effects of sunshine on suicide rates, "…sunshine, via interactions with serotonin neurotransmission, may trigger increased impulsivity and promote suicidal acts." (3)  The ongoing combination of stress, anxiety, and depression may put those already more susceptible to mental illnesses at a higher risk for developing addictions and even committing suicide.
We are all well aware of the physical affects weather can have on both people and the world around us but it's important to also shed light on the mental health impact of weather. Oftentimes, being proactive in mentally preparing for changes in weather can be just as beneficial as stocking up on bottled water and flashlights. By choosing a region with weather trends you can better anticipate and mentally prepare for, you can help brace yourself for weather's negative impact on stress, anxiety and depression, addictions, and suicide both physically and mentally.
Mark D. Parisi, Psy.D. & Associates, P.C. provides counseling, psychological testing, and psychotropic medication management in Mount Prospect and Chicago – serving surrounding Cook, Lake, DuPage, and Will Counties. They accept most insurance and offer extremely affordable sliding scale rates. Call (847) 909-9858 for a free, no-obligation telephone consultation.
###
Sources:
Climate Change: The Next Challenge for Public Mental Health?, Weather effects mental health quote, 2014, http://www.ncbi.nlm.nih.gov/pubmed/25137107
Relationship Between Ambient Temperature and Humidity and Visits to Mental Health Emergency Departments in Quebec, Study findings for connection between heat and mental health emergency visits, 2012, http://www.ncbi.nlm.nih.gov/pubmed/23117515
Effects of Sunshine On Suicide Rates, Sunshine and suicide rates quote, 2012, http://www.ncbi.nlm.nih.gov/pubmed/21821241