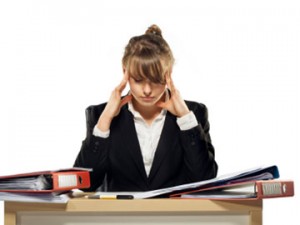 Today, chronic stress- stress that interferes with your ability to function normally over an extended period- is becoming a public health crisis, according to the American Psychological Association (APA). (1) Caused by a variety of triggers such as money, work, the economy, job stability, personal health, and even family responsibilities, stress is wreaking havoc in the lives of most Americans these days. But what can we do to better cope?
According to the Centers for Disease control, "The best ways to manage stress in hard times are through self-care." (2) To help you better understand exactly what I mean by "self-care" here are 5 ways to better cope with stress in your personal life today.
Find support. Weather from a partner, friend, counselor, doctor, or close family member finding the support you need is critical to coping with stress in a healthy way. Choose someone who is willing to listen to you without judgement, offering constructive advice when needed.
Stay connected. When times of high stress arise it's far too easy to isolate yourself socially but isolation is not the answer. Instead choose to spend those times with a group of close loved ones you can find support in.
Say "No" to drugs and alcohol. While both drugs and alcohol are popular coping mechanisms for a number of problems as a quick, temporary fix they tend to create a snowball of problems in the long term. Simply say, "No."
Get active. A 2015 study comparing stress and exercise found that one year of physical exercise intervention improved mental well-being among working adults. (3) To better cope with stress, get active through exercise. Join a gym, take a jog, become part of a favorite team-sport. How you choose to be active is not important, simply being active is.
Eat healthy. You know what they say, "We are what we eat." By striving to eat a healthy, well-balanced diet you can prepare your body to better cope with stress naturally. Choose foods high in protein and low in sugars and carbs along with lots of healthy fruits, vegetables, and nuts.
And as a bonus…
Take a break. Far too many people are constantly going with the petal pressed to the floor, speeding through life. Sometimes the best way to deal with an overabundance of stress is by taking a break. This means a vacation, time off from work, or maybe just a night to yourself. Don't be afraid to allow yourself a break every now and then. It's good for you!
With stress impacting so many Americans today in ways that make life far more difficult to live, it's time to fight back. Whether it's money, work, the economy, job stability, personal health, family responsibilities, or something else learning how to best cope with stress can make all the difference. By finding support, staying connected, refraining from both drugs and alcohol, eating healthy, and of course- allowing yourself to take a break when needed you can not only change the way you respond to stress, but also decrease the amount of stress you experience. And who doesn't want less stress?
Mark D. Parisi, Psy.D. & Associates, P.C. provides counseling, psychological testing, and psychotropic medication management in Mount Prospect and Chicago – serving surrounding Cook, Lake, DuPage, and Will Counties. They accept most insurance and offer extremely affordable sliding scale rates. Call (847) 909-9858 for a free, no-obligation telephone consultation.
###
Sources:
Stressed in America, Chronic stress crisis, 2011, http://www.apa.org/monitor/2011/01/stressed-america.aspx
Managing Stress, Self-care for stress quote, 2012, http://www.cdc.gov/features/handlingstress/
A 12-Month Exercise Intervention Decreased Stress Symptoms and Increased Mental Resources Among Working Adults, Get active study, 2015, http://www.ncbi.nlm.nih.gov/pubmed/26159956