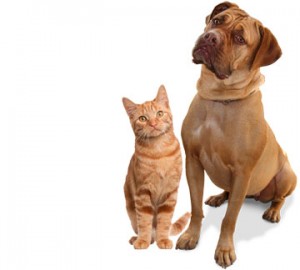 Families all around the world embrace animals such as cats, dogs, fish, and gerbils- just to name a few. They welcome these small or large critters into their home because they make them happy and offer companionship. They teach children responsibility and friendship. But did you know pets can also do the same for inmates?
According to a 2015 study published by the U.S. National Library of Medicine, "When pet therapy is used in prisons a symbolic relationship develops between pets and prison inmates." (1) Through pet therapy, inmates at a correctional institution were able to develop good relationships and promote healthy development and cultivate reciprocal empathy. Pets offer people so much more than something soft and cuddly to play with. Here's a look at what your pet is teaching you about healthy relationships without you even realizing it.
Be yourself. No matter what species your pet stems from, one things for sure- it's teaching you to be yourself. There is no need to put on a show for guests. 100 percent of the time, your pet acts exactly like himself, no matter who's watching. You should be too! Embrace the person you are and be yourself in all your relationships.
Forgive mistakes. No one forgives mistakes like pets do. They truly forgive and forget. While forgetting may be something of its own challenge, certainly focus on forgiving. Learning to forgive in the same way your pet does can help you overcome obstacles that take place in relationships.
Embrace silence. Silence is not always a negative thing. Your pet understands this! Embrace silence in your life and in each of your relationships. Often times silence allows us to breathe, rest, and regroup for whatever is next.
Show love. Like a dog who greets his owner with a sloppy, wet kiss so too should you show your love in relationships. Take the time to regularly demonstrate your affection for family and friends. In return, they are likely to do the same back.
Be active. Most pets tend to be active in life and we should strive to be too. Take it from your pet, and get active. Weather you choose to join a team sport, attend a gym regularly, or simply take a daily walk around the block, being active can help improve not only your relationships with others but also your relationship with yourself.
Let loose. Your pet certainly doesn't allow stress, anxiety, and other negative emotions to control their relationship with you. You shouldn't either. Don't be afraid to let loose every now and again like your pet and enjoy socializing with others.
Because good relationships promote growth and healthy development, (2) it's time to take a cue from your pet. Like with inmates who benefit from pet therapy, so should families of pet owners. Embrace the relationship lessons your furry (or scaly) friend is teaching you and better connect with others.
Mark D. Parisi, Psy.D. & Associates, P.C. provides counseling, psychological testing, and psychotropic medication management in Mount Prospect and Chicago – serving surrounding Cook, Lake, DuPage, and Will Counties. They accept most insurance and offer extremely affordable sliding scale rates. Call (847) 909-9858 for a free, no-obligation telephone consultation.
###
Sources:
Pet Therapy in Correctional Institutions: A Perspective from Relational-Cultural Theory, Relationships develop, 2015, http://www.ncbi.nlm.nih.gov/pubmed/26083555