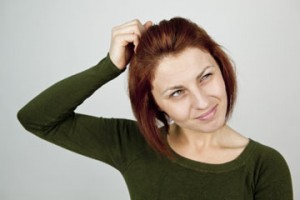 While you may think of forgetfulness and memory loss as challenges only the elderly face but if you are a young person, you may be disappointed to learn that memory loss can affect you too. Unfortunately, like most mental health problems memory has not prejudice. But there's something you can do to help!
Young or old, if you are finding yourself forgetful there are certain things you can do to help improve your memory. To help you begin today, here's a few tips on how to enhance your memory.
Train. Yes, it's true- like training your body through physical exercises you can help train your brain for memory improvement. "People in the early stages of memory loss can benefit from simple memory training, research suggests according to the American Psychological Association (APA) (1) Using popular training techniques like "mnemonic devices" or "vanishing cues" can help trigger you brain to better remember.
Mnemonic devices: To put this training tactic to work simply visualize something that will help you better remember whatever it is you want to be able to recall later. For example, when meeting a new person whose name is Mrs. Teal, you would visualize that person covered in the color teal to better help you remember their name.
Vanishing cues: This tactic is used more often when trying to recall information. For instance, if you are trying to think of Mrs. Teal's name but can't remember it, instead write down on a piece of paper any letters of the name that you can remember. Once seeing the letters on the paper fill in more, and more until you begin to remember. By doing this you are training new areas of the brain to take over defective areas.
Mental photos. Sometimes, being able to recall memories later on means taking a mental photo or snapshot now. According to the APA, "Good memory requires good learning and good learning is done through forming strong association with new information as you learn it." (2) While you don't have to physically walk around life acting like you are taking photos, mentally focusing on new things you are learning or would like to remember later, similar to a camera focuses can help you form those strong associations, and thus help improve your memory.
Make taking notes a routine part of your day. When you set important items down like a cell phone, car keys, or wallet take a moment to focus and take a mental snapshot.
No matter your age, forgetfulness and memory loss can affect you and make life more challenging. But you can work to improve your memory. By working to train your brain and making a point to take mental snapshots all throughout your day you can better challenge your brain and enhance your memory.
Mark D. Parisi, Psy.D. & Associates, P.C. provides counseling, psychological testing, and psychotropic medication management in Mount Prospect and Chicago – serving surrounding Cook, Lake, DuPage, and Will Counties. They accept most insurance and offer extremely affordable sliding scale rates. Call (847) 909-9858 for a free, no-obligation telephone consultation
###
Sources:
Enhance Your Memory, Training your brain quote, 2015, http://www.apa.org/topics/learning/enhance-memory.aspx
Enhance Your Memory, Mental photos quote, 2015, http://www.apa.org/topics/learning/enhance-memory.aspx