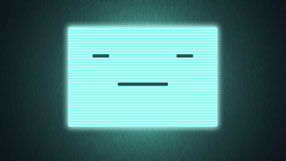 Between televisions, video games, tablets, computers, and smartphones children today are bombarded with an overwhelming supply of screen technology but is all the screen time weighing too heavily on your child? In 2013 the average 8 to 10-year-old spent nearly 8 hours every day with a variety of different media, and teenagers spent eleven or more hours per day, according to the American Academy of Pediatrics (AAP).(1). Yikes!
While these numbers may seem shocking, they certainly are not that surprising if you truly take a moment to ponder your child's day to day activities. Much of what we do with our time as adults requires one form of technology or another- the same goes for our children. Should parents be concerned?
Absolutely! In May, 2014 a prospective study testing the effects of parental monitoring of children's media use concluded that "encouraging parents to monitor children's media carefully can have a wide range of health benefits for children." (2) To help your children begin reaping those better health benefits here are a few tips for monitoring screen time in your child's daily life.
Limit. Obviously, enforcing a zero tolerance for screen time is quite unrealistic. After all, when used in moderation, screen time can be beneficial in key areas like education. Instead, try to limit screen time to only 1 to 2 hours each day.
Monitor. It's vital to not only limit screen times in your child's life but to also monitor the media they are accessing. By activating parental settings on media such as internet and television you can better control the media your child is able to view.
Move. These days, it seems as if every bedroom within a house has its own TV. An easy way to monitor your children's screen time is by simply moving the televisions out of the bedrooms and having one or two common room TVs for the entire family to share.
Model. Making a point not only to limit and monitor the screen time of your children, but also your own is a great way to model through active parenting, according to the AAP. (3) Create a family home use plan for media and enforce it together, allowing each member of the family- young or old- to gain the health benefits of less screen time.
With so much of our youth spending 8 or more hours in front of a screen every day, it's no wonder parents are beginning to grow more and more concerned. By being a part of your child's media use you can better help them reap the good health benefits that come with less screen time. Begin limiting, monitoring, moving, and modeling your way to better health with a little less screen time.
Mark D. Parisi, Psy.D. & Associates, P.C. provides counseling, psychological testing, and psychotropic medication management in Mount Prospect and Chicago – serving surrounding Cook, Lake, DuPage, and Will Counties. They accept most insurance and offer extremely affordable sliding scale rates. Call (847) 909-9858 for a free, no-obligation telephone consultation.
###
Sources:
Children, Adolescents, and the Media, Average time spent daily on media, 2013, http://pediatrics.aappublications.org/content/132/5/958.full
Protective Effects of Parental Monitoring of Children's Media Use: A Prospective Study, Positive health benefits of media monitoring, 2014, http://www.ncbi.nlm.nih.gov/pubmed/24686493
Children, Adolescents, and the Media, Model through active parenting, 2013, http://pediatrics.aappublications.org/content/132/5/958.full