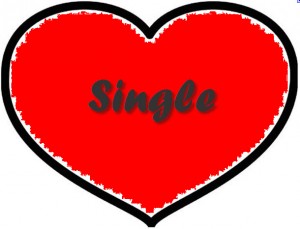 The majority of people have experienced at least one break up. In fact, a study in 2011 showed that 37% of people ages 18 to 35 had been through at least one break up in the past 20 months (1). Regardless of the circumstances or the length and seriousness of the relationship, breaking up is hard to do. The mental and social side effects can sometimes be devastating. What can you do to make it easier on yourself?
Emotional
After a break-up, you will most likely be swarmed with emotions – anger, resentment, depression, heart-break, etc. These emotions need to be addressed, not repressed. When trying to get your feelings out, make sure it is done in a productive way. Yelling and venting to a friend is not going to be very beneficial. Instead, many experts suggest writing as a means of therapy (2). When you write, you take time to form your thoughts instead of thinking and speaking irrationally. Writing also gives you the chance to go back and analyze your feelings and to see how far you have come from where you were immediately after the break up.
Another way to cope with these feelings is to stay active. Not only is physical activity beneficial to the mind and body, staying active will keep you busy, which means you will have less time to dwell on the break up. Another helpful idea is to find someone to confide in. But don't pick just anyone – make sure it is something that you trust to give you sound advice and comfort.
Socially
Depending on where you met your significant other, the social aspect may be a problem. You may have mutual friends, making it difficult and tense to be around those friends. You may work with him, making work more stressful and awkward. However, this problem may give you a chance to branch out; meeting new people and trying new things may be just what you need.
Personally
Because relationships can give a person meaning and purpose, a break up might cause you to feel less satisfied with your life. Discontentment can lead to bitterness and will not have any positive outcome, so do your best to avoid it. A person's reaction to a break up can greatly affect the future. Those who have a positive outlook and desire to look for someone new are less likely to be affected by depression and low self-esteem. Remember also that a break up can actually benefit you in many ways. Being newly single gives you a chance to re-evaluate your life and what is important, and it can help you find your identity as an individual. Finding the positives in a break up can make your future relationships even stronger.
No matter how you deal with a break up, there is one essential: do not let your break up define you.
Mark D. Parisi, Psy.D. & Associates, P.C. provides counseling, psychological testing, and psychotropic medication management in Mount Prospect and Chicago – serving surrounding Cook, Lake, DuPage, and Will Counties. They accept most insurance and offer extremely affordable sliding scale rates. Call (847) 909-9858 for a free, no-obligation telephone consultation.
###
Sources:
Breaking Up Is Hard To Do, Statistics and effects of a break up, 2011, http://www.ncbi.nlm.nih.gov/pubmed/21517174
Break Ups Aren't All Bad, Ways to cope, 2009, http://www.apa.org/research/action/romantic-relationships.aspx