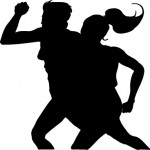 The Merriam-Webster dictionary defines the term "expectation" as "a belief that something will happen or is likely to happen"; It defines "performance" as "the fulfillment of a claim, promise, or request; something accomplished." We have expectations in every aspect of life: for our kids, our marriages, our careers. In some areas, we set our own expectations; in others, they are set for us.
Our performance shows whether or not we fulfilled those expectations. For example, if you are asked to write a report by a specific deadline, you will be expected to fulfill this. The level of your performance may be determined by the quality of the report as well as your timeliness and accuracy. In general, if we meet all of the expectations we create for ourselves or are given, we might consider ourselves "successful."
Expectation Mindset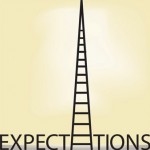 The expectations that you set for yourself and your life can be determined by your overall attitude. If you are an optimistic person, you will most likely have high expectations regarding the outcome of your life, career, and family. You imagine everyone at his best. If you are a pessimist, you might have low expectations or have doubts that you can fulfill expectations in those areas, reasoning that you will be pleasantly surprised if it turns out better than expected but prepared if it does not. These views are not necessarily wrong or right, just different.
Expectation Level
High Expectations. Setting high expectations for yourself or for others can provide great motivation to perform. In sports, if a coach puts great trust in you and expects you to be a team leader, you will be very motivated to prove to him that you are capable of doing so. At work, setting high expectations makes you work harder to achieve that goal. However, setting your sights too high can be detrimental to your success. If the bar is set too high and you are not able to reach it, you may feel disappointment or inadequacy. You might feel embarrassed if you do not perform the way that you were expected to.
Low Expectations. If your expectations are too low, the performance might be too easy. If there is no challenge, then there may be nothing to work for. Instead of having a drive to succeed, you may get comfortable in your position and reach a plateau.
Realistic Expectations. Set expectations for yourself and others that you know will be motivational and require hard work but that will also be achievable. This will give you something to work for and then provide great satisfaction when you accomplish it.
Expectation Failure
We have all failed at something or fallen short of the expectations. Instead of letting this get you down or giving up, use it as motivation to improve or change what is needed to perform the way you are expected to.
Whether your performance succeeds your expectations or not, it's important to keep in mind success is reached through trial and error. In all aspects of your performance, try-try-again!
Mark D. Parisi, Psy.D. & Associates, P.C. provides counseling, psychological testing, and psychotropic medication management in Mount Prospect and Chicago – serving surrounding Cook, Lake, DuPage, and Will Counties. They accept most insurance and offer extremely affordable sliding scale rates. Call (847) 909-9858 for a free, no-obligation telephone consultation.
###
Sources:
Expectation, Definition, 2015, http://www.merriam-webster.com/dictionary/expectation
Performance, Definition, 2015, http://www.merriam-webster.com/dictionary/performance
High Hopes and Happy Homes, Mindset of Expectations, 2004, http://www.apa.org/monitor/sep04/highhopes.aspx