There are many misconceptions about the emotion of anger. One of those misconceptions is that anger is a negative thing and that being happy is its opposite. Another misconception is that, when people become angry, violence will most likely ensue. While these thoughts are sometimes true, they are also missing the other aspect of anger – the positive side.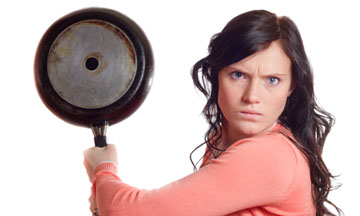 There is a way to display anger in a proper manner that is actually helpful rather than hurtful. While constructive anger has no exact definition since it varies from one situation to another, there are some common elements (1).
Constructive anger is controlled. Instead of immediately expressing anger when first instigated, take time to think about the situation and determine whether your anger is appropriate (2). Thinking about your response first will help you avoid destructive anger.
Constructive anger is justified. Do you actually have a reason to be as angry as you feel, or could you be overreacting to the situation? Did you do anything that could have contributed to the problem? Is the level of anger you feel proportional to the situation? Considering these questions will help you avoid regretting your anger later.
Constructive anger is shared (3). If you are expressing your anger and the object of your anger isn't even present, you are wasting your breath and most likely just working yourself up. If you have a legitimate reason to be angry, it should be discussed face to face with the person. In addition, the other person should be given a chance to explain, share his perspective, and eventually apologize without being attacked further.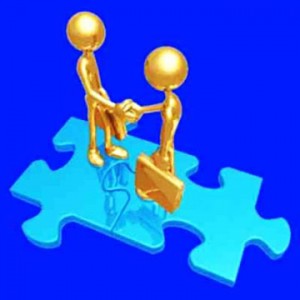 Not only can constructive anger help an immediate relationship or situation, it can have positive effects on the future as well. Studies have shown the repressed anger is more likely to result in violence than immediately expressed anger (3). The following are a few of the positive aspects of anger.
Resolves. Constructive anger results in a situation being resolved, which in turn strengthens the relationship rather than hurting it.
Motivates. Anger is an excellent motivator. If you feel wronged about something, it can motivate you to do something about it. This can work to your advantage in the workplace, politics, health and fitness, etc. (1)
Helps. Constructive anger can help you learn something about yourself and the other party that you may have never known before. It has been said that, in conflict, you will see a person's true colors. This is true for others as well as yourself. In a relationship, learning these intimate details about each other can bring you even closer together (3).
Although anger can be difficult to control, especially for people who have long-term anger issues, anger can be used constructively to benefit you and your relationships rather than harm them.
Mark D. Parisi, Psy.D. & Associates, P.C. provides counseling, psychological testing, and psychotropic medication management in Mount Prospect and Chicago – serving surrounding Cook, Lake, DuPage, and Will Counties. They accept most insurance and offer extremely affordable sliding scale rates. Call (847) 909-9858 for a free, no-obligation telephone consultation.
###
Sources:
When Anger's a Plus, Aspects of constructive anger, 2003, http://www.apa.org/monitor/mar03/whenanger.aspx
Anger – How It Affects People, Characteristics of constructive anger, 2014, http://www.betterhealth.vic.gov.au/bhcv2/bhcarticles.nsf/pages/Anger_how_it_affects_people
The Upside of Anger, Benefits of constructive anger, 2015, http://www.spring.org.uk/2012/03/the-upside-of-anger-6-psychological-benefits-of-getting-mad.php